Costa Rica Car Rental
Costa Rica is a different destination, tropical, green, where nature is of particular importance and where you can enjoy a unique and genuinely fantastic flora and fauna and a beautiful natural environment. Get started for a car adventure through this dream country and enjoy all the benefits of car rental.
Essential Information About Costa Rica
Costa Rica is a Central American country located between Panama (in the south) and Nicaragua (in the north), the Caribbean Sea (in the east) and the Pacific Ocean (on the west coast). That is a privileged environment.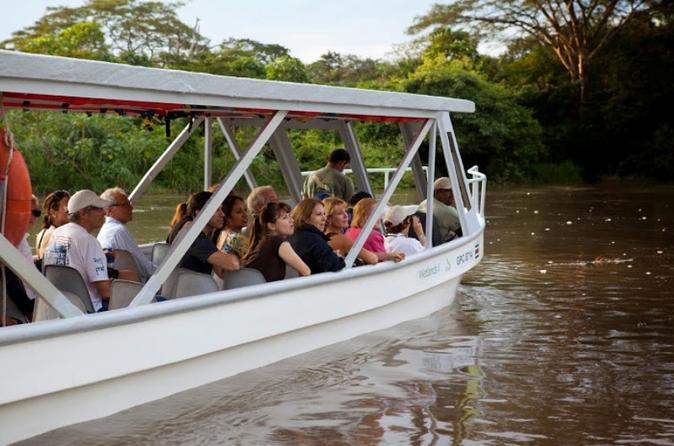 Costa Rica It is one of the wealthiest countries in Central America and is also known as "Central American Switzerland" because of its permanent neutrality during civil wars in neighboring countries and the fact that 1949 she suppressed her army.
The climate is characterized by a rainy season from May to November and a later dry season, marked by pleasant tropical temperatures of around 23 degrees. Besides, Costa Rica is a safe country, with one of the oldest democracies in America.
Costa Rica, It is also a country committed to the nature and importance of the environment and sustainable development. It is currently a well-known international tourist destination for its natural wealth (with many national parks and protected areas), its beautiful scenery, its exceptional climate, and its pleasant atmosphere. Due to its size, car rental in Costa Rica is the best option to know every corner of the country.
You can travel comfortably by car, as north to south only last six hours and from east to west only three hours. The roads of Costa Rica are in excellent condition so that you can make your trip in peace and comfort.
Costa Rica a unique natural paradise
Nature lovers will find Costa Rica a real natural paradise. The vegetation is truly incredible, from mangroves to dry forests, where you can admire exuberant orchids, 2,000 different species of butterflies, hummingbirds and colorful parrots. On the other hand, the coast is also idyllic. Crystal clear water also attracts water sports enthusiasts.
Highlights some of the most popular activities snorkeling or diving, because of Costa Rica's colorful underwater world; giant tortoises, rays, pufferfish, and hammerhead. An authentic wonder to discover! Costa Rica is an exciting destination for ecotourism lovers.
The country has no fewer than 20 natural parks, eight biological reserves and a series of protected areas that captivate thousands of visitors every year. Cities like La Fortuna will also offer you the opportunity to enjoy spas and a great offer of landscapes.
If you are looking for tourism in the sun and on the beach, do not worry, because, on the east coast as on the west coast, you will find beautiful beaches of white and black sand, stone or rock, but all of excellent quality.
Do not miss a trip by car to the country's capital, San José, an exciting and dynamic city full of leisure, museums, theaters and an excellent gastronomic offer. If you arrive directly at the San Jose Airport, do not worry, it is straightforward to pick up your rental car. Puntarenas is located nearby, the perfect place for a relaxing holiday.
All the advantages  of renting a car in Costa Rica
Enjoy all the benefits of car rental in Costa Rica: flexible schedules, independence, comfort, the speed of travel and much more. Whether visiting the bustling city of San José, traveling the miles of white sandy beaches and turquoise blue waters, or exploring the green and fertile rainforest with car hire, you'll know everything this and so much more.
At Fast Rent A Car you'll find the best offers for car hire in Costa Rica. We offer a selection so that you can choose the one that suits you best. You can make your reservation through a quick and easy online process, print your rental voucher and pick up your rental car upon arrival in Costa Rica.
If you have any questions or problems, we will personally assist and advise you on our phones 506 8875 6262 / 506 2433 5151 or e-mail to guarantee you a complete and reliable service.